Take the Tour
Meet Trans Women for Local Hookups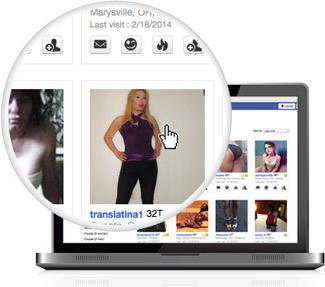 Search Local Transwomen Profiles
Find your next TS hookup or revel in the eye-candy of thousands of profiles created by gorgeous transsexual singles, trans couples and cross dressing cuties. The TS Meet profile system offers millions of member photos, videos and stats with visual browsing options in an award winning interface. Sift and sort through many choices as you focus in on the faces, personalities and profiles of the hottest dating trans women in the world.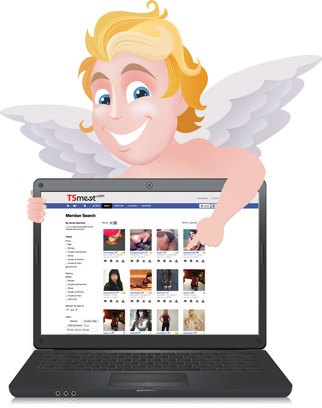 Try Our Cupid Algorithm
Looking for some help finding the right match? Let Cupid lend you a hand. The Cupid algorithm available on TS Meet is our own proprietary search tool that uses the information you enter in your dating profile to find the most likely matches in our massive database. Cupid can suggest several trans women for you to consider and help you refine your own search methods as you target exactly the kind of sexy single you seek. Romantic evenings and playful afternoons with the trans partner you fantasize about are ready to become a reality.
Built-In Message Center Tools
Most TS Meet members get contacted by sexy trans women within the first day or two of signing up. Once you start socializing online the number of potential mates that want hookups with you can be a bit overwhelming. That's why we have built-in a powerful suite of Message Center tools to help you stay in touch with every trans woman you want to meet. Send private messages, reply to all your contacts and enjoy the excitement of using the worlds best dating site for trans admirers.